Amnesty sorry over unauthorised Iggy Pop torture advert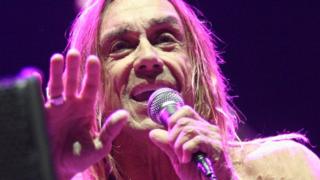 Amnesty International has apologised to Iggy Pop after it used an image of the singer in its latest anti-torture campaign without permission.
The Belgian advert featured the Stooges frontman's face bloodied and beaten, quoting him as saying Justin Bieber was "the future of rock and roll".
It also carried the slogan: "Torture a man and he will tell you anything."
Amnesty said it "acted in good faith" and the campaign "was intended to be ironic".
The organisation said in a statement: "The overall goal of this campaign is to try to influence people's ideas on the use of torture.
"According to surveys, a shocking number of people believe that 'torture may sometimes be useful'; more than 36% of people even think that torture is justified in some cases.
"This is unacceptable, and we illustrate this reality with the message that a man who is tortured will say anything in order to escape this awfulness, using provocative images and statements to attract public attention.
"We would therefore also like to make it clear that the statement attributed to Iggy Pop that he believes Justin Bieber is the future of rock and roll does not represent Iggy Pop's personal opinion but was part of the creative process for this campaign and was intended to be ironic. The image has been removed."
Iggy Pop shared the statement via his Twitter account, but has made no further comment.
Amnesty said it was also removing an image of a battered and bruised Dalai Lama, which was part of the same campaign, after learning it had "caused particular concern in some quarters".