Cheryl Cole reveals secret marriage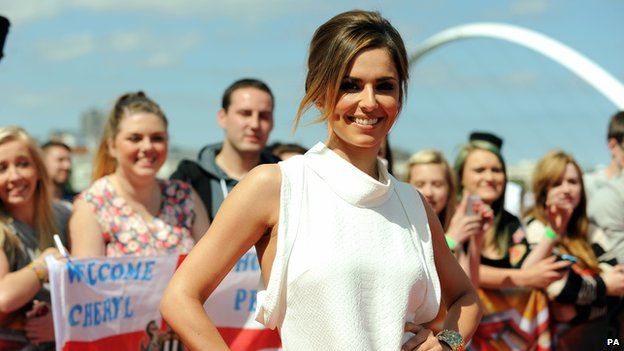 Cheryl Cole married her French boyfriend Jean-Bernard Fernandez-Versini in secret earlier this month, the pop star has revealed.
The 31-year-old X Factor judge said she had made the announcement to stop speculation about her private life.
The pair had reportedly been seeing each other for just three months when they wed on the private island of Mustique, the Sun newspaper said.
Cole separated from footballer Ashley - her husband of four years - in 2010.
She split from boyfriend Tre Holloway, an American dancer, in 2013.
Her new French partner, 33, is said to run a pop-up restaurant business.
Alongside a picture of her wedding ring, in a statement on Cole's website she said: "I usually do not discuss my personal life but to stop the speculation I want to share my happy news.
"Jean-Bernard and I married on 7/7/14. We are very happy and excited to move forward with our lives together."
The former Girls Aloud star is due to appear as a judge on the next series of the The X Factor.
She was sacked from the US version of the talent show in 2011.
Earlier this month she said creator Simon Cowell was right to drop her but should have told her in person.
"I wasn't well in the head when that was going on, so it wasn't going to work," she said.
But the singer told OK magazine she has since moved on.
"I'm just enjoying finding out who I am. That's good enough right now.
"I know I'm really lucky because none of what I've been through broke me. It actually taught me everything I'm going to need for the rest of my life."