Hip-hop producer Damon Dash sues film-maker Lee Daniels for $25m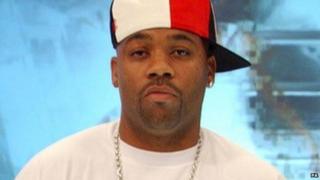 Hip-hop mogul Damon Dash is suing film director Lee Daniels for $25m (£15m).
Dash says he is owed money by Daniels after helping to fund the production of several of the director's projects.
He also says he should have been given production credits on TV shows and films created by Daniels, such as The Butler, Precious, and The Paper Boy.
Dash's lawyers gave notice that legal action had been filed against Daniels in New York on Thursday.
Daniels tried to deprive Dash of the "monetary benefits and producer and executive producer credits owed to Mr Dash as per the parties' agreements", according to the notice.
Dash's lawyer, Natraj Bhushan, said he would file a more detailed complaint after the summons had been served and Daniels had had the opportunity to respond.
"It's very upsetting because there was a certain point where Lee was up-and-coming and Damon, as a music mogul and producer, really saw potential," Bhushan told the New York Post.
"Lee went on to a very successful career, and all Damon wants is what he's rightfully entitled to," he said.
Dash is also suing Los Angeles talent manager Simone Sheffield for $1m (£600,000) for defamation.
Dash, who co-founded the Roc-A-Fella record label with rapper Jay-Z in the 1990s, says he has since fallen into debt.
He was evicted from his New York home last year after allegedly falling behind with the rent.