Peggy Lee biopic project resumes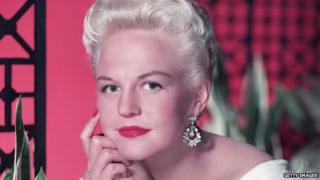 Work on a film about the life of singer Peggy Lee has resumed after being postponed in the wake of the death of screenwriter Nora Ephron in 2012.
The as yet untitled movie, starring Reese Witherspoon, will be directed by Todd Haynes, who previously made a biopic about musician Karen Carpenter.
Ephron's screenplay has been reworked by Pulitzer Prize-winning playwright Doug Wright.
The writer had also been set to direct the film before she died aged 71.
Witherspoon has had a long-standing interest in portraying Lee, who died in 2002.
The singer was best known for her hits including Fever and Is That All There Is?
In 2005, the Legally Blonde actress won an Oscar for playing country musician June Carter Cash in Walk The Line, a film about the life of Johnny Cash.