Channel 4 to replace 4oD with unified online hub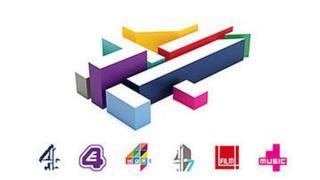 Channel 4 has announced it is replacing its 4oD on demand service with a new online hub housing all their channels, content and services.
Branded as All 4, it will be split into three sections, On Demand, Now - a live streaming service - and On Soon.
Channel 4 chief executive David Abraham called it a "first for television".
It is a response to a growing trend in watching TV on tablets and smartphones, particularly among young viewers who are a target for advertisers.
Abraham made the announcement at the IBC entertainment technology conference in Amsterdam.
He said it "will deliver the most advanced broadcaster response to changing viewer behaviour in the digital age".
Abraham added that the move would point to "the way to which broadcasters around the world can remain healthy and competitive."
From March 2015, Channel 4 will replace their current 4oD service with the On Demand section of the new site..
The Now section will have live streaming of all their TV channels and On Soon will carry promos and clips of content coming up.
The current service's 11 million registered users will be able to have their content personalised, including programme recommendations tailored to their needs.