Theatres make gender equality pledge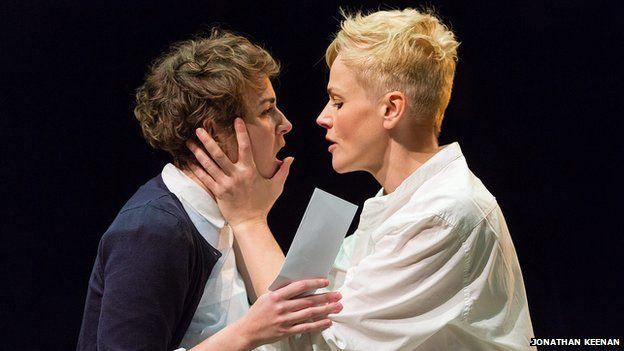 Leading English theatres have committed to making changes in their programming and working practices to address gender inequality in the theatre industry.
They include the Almeida, Tricycle and Young Vic theatres in London; the Royal Shakespeare Company (RSC); and the West Yorkshire Playhouse in Leeds.
One theatre complex has made a concrete pledge to balance the number of men and women actors in its in-house shows.
Sheffield Theatres said it hoped to achieve its target "within the year".
Artistic director Daniel Evans said his pledge was "not just about numbers, but also about the scope and range of parts female actors get to play".
The commitment made by Sheffield Theatres - which operates the Crucible and Lyceum venues and a third studio theatre - follows its involvement in a six-month programme run by a London-based lobbying group.
Lucy Kerbel, director of Tonic Theatre, said she was "optimistic" its Advance programme - which brought together the heads of 11 theatres and theatre companies - would "lead to real and sustained change".
Erica Whyman, the RSC's deputy artistic director, said there was "an urgent need to understand why there are still gender imbalances in the theatre" and that she had been "very pleased" to take part in Tonic Theatre's initiative.
"We have found it enlightening and provocative to work together with the other theatres to really ask genuinely useful questions and be encouraged to act on the answer," she added.
The announcement follows a conference at the Royal Central School of Drama in London on Monday attended by what The Guardian called "some of the most powerful women in theatre".
The Royal Exchange in Manchester is currently making its own contribution towards the gender equality debate by staging a production of Hamlet with Maxine Peake in the title role.
Related Internet Links
The BBC is not responsible for the content of external sites.