BBC iPlayer shows now available for 30 days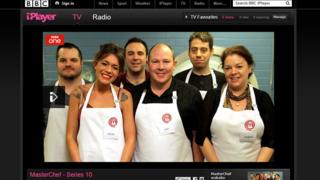 Shows will now be available to watch on the BBC iPlayer for 30 days rather than seven, after the service was extended by the corporation.
The move was announced in April but has now been put into effect.
It has been introduced in time for the autumn schedule, which is traditionally one of the most popular times of the year for TV viewing.
Shows such as Peaky Blinders and The Fall are expected to be a major attraction for iPlayer users.
Director general Tony Hall said: "BBC iPlayer pioneered online viewing. It is recognised as not just the first but the best service of its type in the world."
The most popular show on BBC iPlayer so far this year was the first episode of season three of Sherlock, which attracted 3,643,900 requests..
BBC iPlayer recorded a record 3 billion requests in 2013, up 33% on 2012, with Top Gear proving to be the most popular show.