Library and museum collections boosted by £5m Lottery grant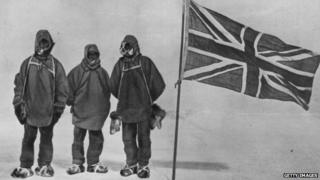 A total of 23 libraries and museums across the UK will be able to add to their core collections with a £5m grant from the Heritage Lottery Fund (HLF).
The financial boost will enable the institutions to "go shopping" for new artefacts over a five-year period.
Among the projects to benefit from the cash is one to develop a collection on Polar explorer Sir Ernest Shackleton.
The first Collecting Cultures initiative in 2008 enabled more than 2,000 objects to be purchased.
Other successful applicants for the new round of grants includes £95,900 for the Museum of London to acquire items about experimental photography, and £90,000 for the University of Glasgow Archive Service's textile collection.
Projects encompassing football-related art, children's literature and archaeology have also been awarded money from the fund, which ultimately aims to improve collections and public involvement with them.
Carole Souter, chief executive of the HLF, said: "Curators will be able to 'go shopping' with their HLF grant, researching to identify works of art, images and objects that they would like to purchase.
"HLF is the only funding body that currently offers this type of advance funding support for museums, libraries and archives," she added.
Culture minister Ed Vaizey said: "Collecting Cultures is a wonderful opportunity for organisations to further enrich their collections and it's great to see plans for really fascinating additions to museums, libraries and archives across the country.