Chris O'Dowd to adapt Moone Boy for US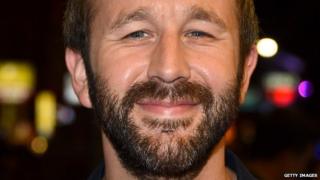 Comic actor Chris O'Dowd is to adapt his Sky 1 sitcom Moone Boy for the US, according to reports.
TV network ABC has given the show a "put pilot" commitment - where the pilot episode is agreed to air, boosting its chances of being picked up for a full run.
Deadline said O'Dowd will write the script and executive produce the show, although he is not expected to star.
Moone Boy centres on a 12-year-old and his grown-up imaginary friend.
The semi-autobiographical sitcom, which has so far run for two six-episode series, stars O'Dowd as the sarcastic Sean, who helps young Martin Moone (David Rawle) navigate the challenges of his eccentric childhood.
Set in Ireland, the series won an International Emmy for best comedy last year.
It is currently aired on various public broadcasting stations in the US and streamed on Hulu.
A third series is also in the works.