Institutions wield their power on art list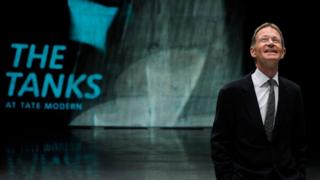 I had been looking forward to the ArtReview Power 100 list.
I know these things are silly and trite, but then we all like a list (Buzzfeed is well on the way to becoming a $1bn company on the back of - among other things - lists about cats and people whose life has been changed by telly). They're an amusing diversion: a source for a quick gossip.
That said, I did draw the line at signing a non-disclosure agreement for an early sighting.
I'm interested, not obsessed - as a young Tom Stoppard once famously said to a Fleet Street editor during an interview having been asked, by way of a warm up question, to name the then foreign secretary. (I think Stoppard was still at university at the time considering a career in journalism as a political or foreign correspondent.)
Anyway, in due course, the list came through under embargo. Great. I knew before I opened it that it wouldn't feature any art critics because the art world is a hermetically sealed, self-serving cabal in which an art critic's opinion is largely irrelevant.
So, who would be number one? Last year it was Qatar's big-spending Sheikha Al-Mayassa bint Hamad bin Khalifa Al-Thani. That was interesting, it marked a moment: a shift in power. What was going to be the story this year? I opened the attachment.
Hello! What's this? The Tate Gallery's Nicholas Serota at number one? Surely there's been an error? This must be an old list dating back to the early 2000s?
Balance of power
Things have moved on a lot from the days when museum directors were the biggest boys (they nearly all are) in town. Nick is still a major player and all that, but he's no longer the spider at the centre of the web. Not in today's commoditised art world, where money talks - and then shouts, until it gets what it wants.
But no, on further inspection it was indeed the 2014 list, together with an explanation for Nick's elevation from his position at number six last year.
ArtReview said it made the decision because "the balance [of power] feels to have shifted towards institutional power per se… an exhibition at an institution such as Tate is often considered the seal of approval for artists, and collectors [who] want institutional approval, too".
They sure do. But only because dealers (an artist's business backer and sales centre) and collectors (who buy art form dealers) know a show at Tate or MoMA helps the stock of the contemporary artist in whom they have invested to rise.
That's why the canny dealer - sometimes with the help of the collector - will actively look to sell the work of a recently signed artist to a leading modern art museum at a knockdown price. Should the asking figure still prove to be too much for an institutional budget it is not unknown for a collector of the said artist to be brought in by the dealer to help "fund the acquisition".
I don't want to appear cynical, but the reality is museums are used as part of the brand building process smart dealers employ to increase the value of the artists they represent.
Institutional validation is helpful, which is why dealers spend so much time and money wooing curators and museum directors at fancy dinners and private parties, which I have always felt - from the museums position - is a conflict of interest.
In how many other areas of business would it not only be acceptable for employees of a publically funded organisation to accept lavish hospitality (and I mean lavish - like eye-bogglingly expensive private dinners in amazing Venetian palazzos etc.) but for it to be actively encouraged?
At these smart parties the poorly paid curators will bump into wealthy collectors, many of whom they will already know, having met them back at their museum during a private view or on a fundraising committee.
I'm not saying anyone is doing anything the rules don't allow them to do, but simply attempting to illustrate in what is basically a booming, unregulated market, the art world in 2014 is not a place that is primarily concerned with art; its overriding pre-occupation is money.
And that means placing anybody other than a collector or a dealer at number one is either turning the blindest of eyes, or being hopelessly naive.