Guardian First Book Award won by Colin Barrett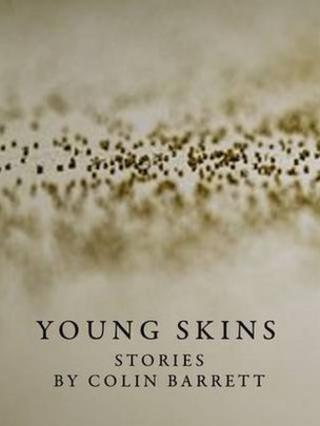 Irish author Colin Barrett has won the Guardian First Book Award for his debut collection of short stories, Young Skins.
The 32-year-old's collection comprises seven stories following the lives of young people in a fictional town in County Mayo, Ireland.
The judges described it as "simply the best written" out of the five books shortlisted for the prize.
Barrett accepted his £10,000 prize at a London ceremony on Wednesday.
"It was a particularly strong shortlist this year, and each of the titles was passionately debated," Lisa Allardice, editor of Guardian Review and chair of the judges said.
"In the end, however, we awarded the prize to the book that, in the words of one of the judges, was 'simply the best written' of all the titles under discussion - and it is true that Colin Barrett barely hits a false note in the entire collection.
"We are all confident that we shall be hearing more from him for many years to come".
Earlier this year, Barrett's collection was also awarded the Frank O'Connor International Short Story Award and the Rooney Prize for Irish Literature.
After graduating from University College Dublin, the author worked for a mobile phone provider while writing in his spare time and later took an MA in creative writing.
His stories were first published in Irish journal The Stinging Fly, which released Young Skins in Ireland before being published in the UK and US.
The Guardian First Book Award recognises new authors who have had their first book published in English in the last year, "seeking excellence, promise and originality in both fiction and non-fiction".
The other shortlisted books included fiction titles The Night Guest by Fiona MacFarlane and Things to Make and Break by May-Lan Tan; and non-fiction titles Do No Harm by Henry Marsh and Age of Ambition by Evan Osnos.
Previous winners include Zadie Smith, Kevin Powers and last year's victor, Irish author Donal Ryan.