Film in 2015: A look ahead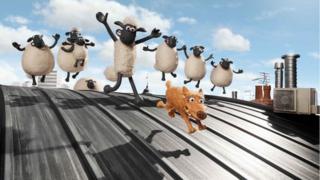 The last 12 months have not been happy ones for the global film industry, with takings dipping around the world and a string of high-profile titles failing to realise their hoped-for potential.
Yet the year ahead is looking a far more promising proposition, spearheaded by the return of three blockbuster properties that are confidently expected to shatter existing box office records.
April brings Avengers: Age of Ultron, a second opportunity for Iron Man, Thor, Captain America and the Incredible Hulk to team up and do their bit for Marvel and Disney's respective bottom lines.
October, meanwhile, will see Daniel Craig tackle Spectre in the 24th official James Bond film, the script for which recently fell foul of the orchestrated cyber attack against entertainment giant Sony.
As enticing as these movies are, however, they will merely be keeping cinema seats warm for Star Wars: The Force Awakens, JJ Abrams' feverishly anticipated continuation of George Lucas's space saga.
Arriving in cinemas a week before Christmas, the seventh entry in the science-fiction series will likely leave every other 2015 title more dead than a frozen Tauntaun and the entire population of Alderaan.
Currently standing directly in the path of this celluloid juggernaut is a certain Tom Cruise, whose fifth Mission: Impossible film is set to make its debut in cinemas precisely seven days later.
Cruise was recently spotted in London jumping out of the path of a double decker bus, something Paramount could emulate by moving Christopher McQuarrie's sequel to a less daunting release date.
Superheroes and secret agents
The Avengers will not be the only superheroes in cinemas this year. Marvel also has Ant-Man waiting in the wings, while the Fantastic Four are also set to return with a completely new line-up.
Nor will 007 be the only spy around, with Bond spoof Kingsman: The Secret Service reaching cinemas in January and Guy Ritchie's reboot of The Man from Uncle arriving in August.
Spongebob Squarepants and Aardman's Shaun the Sheep are among other popular characters who will be making a comeback, as will Vin Diesel's Dominic Toretto in the seventh Fast & Furious film.
The April release is sure to be a poignant occasion for fans of the gas-guzzling action series, containing as it will the last screen appearance of the late Paul Walker.
Further tears could be shed in November when the final Hunger Games film arrives, it being the movie Philip Seymour Hoffman was making at the time of his death last February.
If there are any tears cried during Despicable Me spin-off The Minions Movie when it comes out in June, though, they are far more likely to be laughter-related.
Suffragettes and dinosaurs
Lovers of literature can choose between Sam Taylor Wood's adaptation of "mommy porn" best-seller Fifty Shades of Grey, a fresh take on The Jungle Book and a new version of Far from the Madding Crowd.
Carey Mulligan plays Bathsheba Everdene in Thomas Vinterberg's film of Thomas Hardy's novel and will also appear as a woman fighting for her rights in period drama Suffragette.
Hardy, incidentally, should not be confused with actor Tom Hardy, who will be seen in the new Mad Max film, Fury Road, and as both of the Kray twins in Legend.
Dame Maggie Smith will also be doubling up in 2015, first in comedy sequel The Second Best Exotic Marigold Hotel and then in the Alan Bennett-inspired Lady in the Van.
Fans of reanimated dinosaurs - yes, we know you're out there - will be looking forward to Jurassic World, the next instalment in the series Steven Spielberg initiated in 1993.
Spielberg himself, though, has other fish to fry - namely, a currently untitled Cold War spy thriller, out in October, that marks his latest collaboration with actor Tom Hanks.
Before all that, of course, we have the usual deluge of awards hopefuls whose release dates are cannily timed to take advantage of any shiny statuettes that may come their way.
Birdman, Wild, The Theory of Everything and Whiplash are just some of the critics' darlings reaching UK and Ireland cinemas in January, less of a month now than a shop window for the Oscars.