Jonathan Pryce to play Merchant of Venice's Shylock at Globe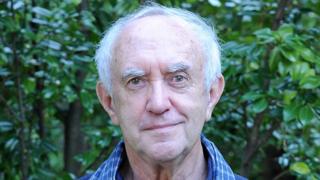 Jonathan Pryce will play Shylock in the Shakespeare's Globe's upcoming production of The Merchant of Venice.
The award-winning actor will take on the role of Shakespeare's infamous money lender as part of the theatre's 2015 summer season.
Jonathan Munby will direct the play, which runs from 23 April to 7 June at the open air London playhouse.
The season will also see Olivier winner Michelle Terry return to the Globe to play Rosalind in As You Like It.
Directed by Blanche McIntyre, it will open on 15 May and run until 5 September.
Pryce won a Tony award for Comedians in 1977 and another for his performance in Miss Saigon, which also won him an Olivier.
His film credits include Terry Gilliam's Brazil, Glengarry Glen Ross, Evita and James Bond film Tomorrow Never Dies.
The 67-year-old will be seen later this month as Cardinal Wolsey in BBC One's adaptation of Hilary Mantel's Wolf Hall.
The Merchant of Venice is the opening production in the Globe's Justice and Mercy season.
The season will also include productions of Shakespeare's Richard II and King John history plays.
Terry previously appeared at Shakespeare's Globe in Love's Labour's Lost in 2009 and A Midsummer Night's Dream in 2013.