Record high for UK's creative industries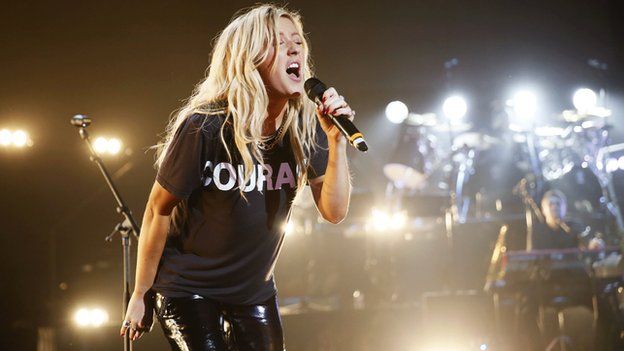 The UK's creative industries, which include IT, film and music, were worth a record £76.9bn to the UK economy in 2013, the government has said.
According to the DCMS, the industry's growth was three times greater than the wider UK economy.
The creative industries also accounted for 5.6% of UK jobs in 2013, it said.
It was the first time since DCMS records began in 1997 that the figure had topped 5%, accounting for 1.71 million jobs.
But while industries like IT, design, architecture saw an increase in employment, jobs in areas like publishing, libraries, galleries and museums fell.
The IT, software and computer services group was worth £35.1bn in 2013, accounting for almost half of the economic benefit created by the creative industries as a whole.
Culture Secretary Sajid Javid said: "The UK's creative industries are recognised as world leaders around the globe and today's figures show that they continue to grow from strength to strength."
Caroline Norbury, chief executive of Creative England, a not-for-profit organisation that supports the creative industries, said: "These figures show unequivocally that the UK's creative industries are growing faster than any other major industrial sector."
This is expected to be another buoyant year for the UK's creative talent, with new releases including James Bond and Star Wars films, new albums from Coldplay, Mark Ronson and Emile Sande, and the publication of the first illustrated editions of JK Rowling's Harry Potter novels.
The creative industry groups included in the figures by the DCMS are: Advertising and marketing; architecture; crafts; design; film, TV, video, radio and photography; IT, software and computer services; publishing; museums, galleries and libraries; and music, performing and visual arts.
The report was published a day after the National Endowment for the Arts and US Bureau of Economic Analysis released figures to show the creative industries contributed more than $698bn (£460.4bn) to the US economy in 2012 - about 4.3% of US goods and services.
"It's a formidable presence from the economic point of view,'' said Jane Chu, chair of the National Endowment for the Arts.
Related Internet Links
The BBC is not responsible for the content of external sites.