Soul singer Alexander O'Neal quits Celebrity Big Brother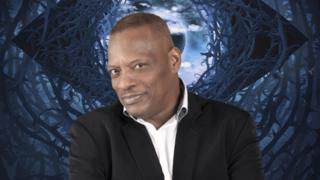 Soul singer Alexander O'Neal has quit Channel 5's Celebrity Big Brother - the third contestant to leave outside its usual elimination process.
The US star had been given a formal warning by producers on Saturday for using homophobic language aimed at celebrity blogger Perez Hilton.
Although he apologised, he has now opted to leave the house.
Actors Jeremy Jackson and Ken Morley were previously removed from the house over their behaviour.
O'Neal's departure follows a dispute between him and Hilton, in which the singer accused his housemate of deliberately provoking him.
Police caution
A short message from O'Neal was read to those remaining in the Big Brother house, which read: "To all my housemates, I've had a great experience with you guys and I have mad love for almost all of you.
"I want you guys not to be sad that I'm leaving and to not let my departure interrupt your experience."
Jackson, who appeared in Baywatch as a young boy, was thrown off the show after pulling open another contestant's dressing gown, exposing her. He later received a police caution for common assault.
Former Coronation Street actor Morley was removed from the house for using racist language while in conversation with O'Neal.
Speaking after his dismissal, he accepted he had used "an outdated expression", but denied he was racist.
Glamour model Chloe Goodman, who was involved in the incident with Jackson, is so far the only contestant to be evicted by public vote, leaving the house on Friday.
Speaking to The Sun on Sunday about O'Neal, Goodman said: "He's a lovely man, but he isn't comfortable. He hates the disrespect in there and I think he's finding it hard to cope. He wants to go home."
Helping to make up the numbers of the departed celebrities, Katie Price entered the house on Friday.
No stranger to reality TV, she is expected to boost ratings as she mingles with other outspoken celebrities including Katie Hopkins and Perez Hilton.