BBC Three: TV production companies bid to buy channel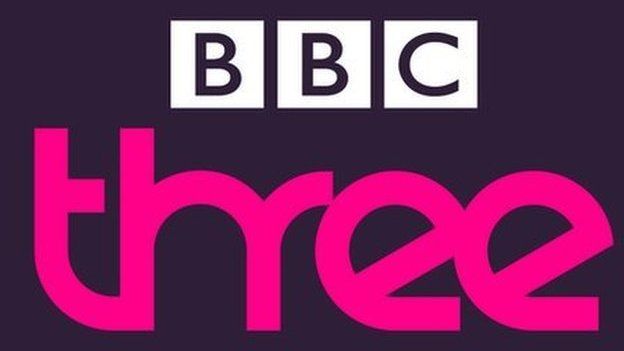 Leading production companies Avalon and Hat Trick have approached the BBC Trust with a proposal that they buy BBC Three from the corporation.
Their proposal comes in the wake of the BBC's plans to move the channel online.
In a statement, the makers of Harry Hill's TV Burp and Have I Got News For You pledged to increase the channel's budget to £100m.
A BBC Trust spokeswoman confirmed a letter had been received and said it would respond in due course.
Avalon chief Jon Thoday and Jimmy Mulville, a co-founder of Hat Trick, declared the channel would continue to broadcast on all digital platforms if they were to take over.
"All current contracts would be honoured and the channel's programme budget would be increased from £81m to £100m a year."
They also pledged that "all original commissions would be made by UK companies", and that BBC Three "would continue to be aimed at a young and ethnically diverse audience" were they to become its owners.
But the BBC's head of press, Sam Hodges, tweeted: "Hate to kill a good PR stunt but BBC Three isn't for sale."
The channel's controller also shot down the plan, saying: "BBC Three is not closing and BBC Three is not for sale."
Suggestions that Mulville had a so-called "rescue plan" for the channel were first mooted by The Guardian last September.
BBC Director Tony Hall announced plans last March for the closure of BBC Three as a broadcast channel in the autumn of 2015 and for it to operate solely online.
The plans, which are intended to save £50m a year, are subject to the approval of the BBC Trust, which has just begun a public consultation on the proposals.
Related Internet Links
The BBC is not responsible for the content of external sites.