Taken 3 keeps UK box office captive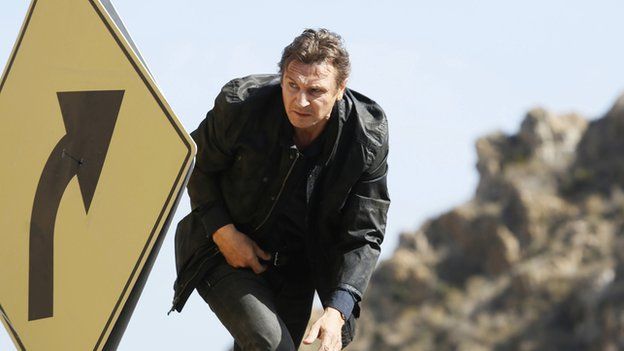 The third instalment of Liam Neeson's action franchise Taken has held on to the top spot at the UK and Ireland box office for a second week, taking £3.3m.
Clint Eastwood's war drama American Sniper opened in second with £2.53m.
Starring Bradley Cooper, the film broke US box office records over the weekend after being nominated for six Oscars.
The Theory of Everything - starring the Oscar-nominated Eddie Redmayne and Felicity Jones - was the UK's third most popular film, taking £2.3m.
Disney musical Into the Woods, starring Meryl Streep and Emily Blunt, is in fourth place, having made £1.99m between Friday and Sunday.
Paddington was in fifth place, having now taken more than £34m in its eight weeks on release.
Two films opening in the latter half of the top ten were also represented in the Oscar nominations last week.
Whiplash, which is up for best picture, best supporting actor and three other awards, opened in seventh place.
Wild, meanwhile - which earned Reese Witherspoon a best actress nod and Laura Dern a supporting actress nomination - makes its debut at nine.
Down at number 10, New York's Met Opera made more than £463,000 from its live relay of The Merry Widow, starring Renee Fleming, on 17 January.
Related Internet Links
The BBC is not responsible for the content of external sites.