Harry Potter helps Britain top book producer ranking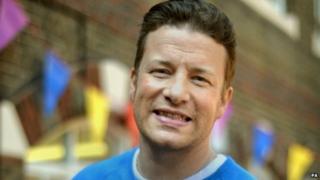 Britain produces more books per capita than any other country, according to the International Publishers Association.
Last year 184,000 titles were produced - the equivalent of 2,870 titles per million inhabitants when population is taken into account.
China and the US produced more overall titles - 444,000 and 304,912 titles respectively.
However per capita, the US ranked 12th and China 25th.
Bestsellers like the Harry Potter series and Jamie Oliver's cookbooks are credited for helping to keep Britain top of the list.
Taiwan and Slovenia (both producing 1,831 titles per million people) are closest to Britain's figure, followed by Spain (1,626), Georgia (1,547) and the Czech Republic (1,509).
Richard Mollet, chief executive of the Publishers Association, said Britain was showing no signs of slowing down, despite the rise in production in Australia whose titles rose by a third last year to 1,176 per million inhabitants.
"There are a few historical, cultural reasons behind it," he said.
"We have a great storytelling tradition. We've got centuries of publishing history and a vibrant creative economy."
Not all European countries publish their figures, but for those that do, Belgium came bottom of the ranking with 490 titles produced per million people.
It is thought Britain's top-selling exports account for 40% of its sales.
International successes such as JK Rowling's Potter books and EL James's Fifty Shades of Grey - which both broke fastest-selling records - have given publishers the financial ability to try out new authors.
Academic publishing accounted for almost a third of sales in Britain by value because of the world's appetite for textbooks written in English.
Other non-fiction titles such as the Guinness Book of Records and Jamie Oliver's cookbooks represented a quarter of output. Fiction titles, like the Fifty Shades erotic novels, counted for 18%.