Fifty Shades of Grey 'better than book'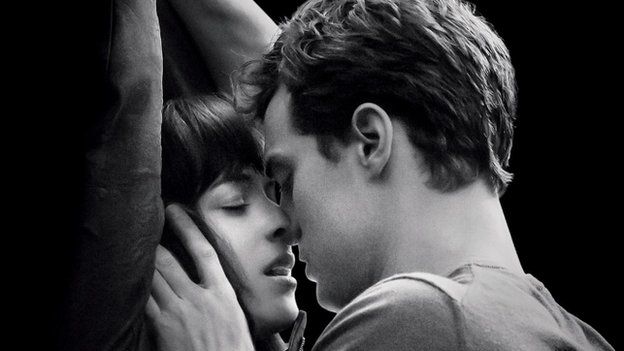 First reviews of mummy-porn romance Fifty Shades of Grey say the film is better than the book it is based on.
The story follows an affair between student Anastasia Steele, portrayed by Dakota Johnson, and billionaire Christian Grey, played by Jamie Dornan.
Receiving mainly three stars from initial reviewers, Variety's Justin Chang said the film was "edgier than most grown-up studio fare, but otherwise a fairly mild provocation in this porn-saturated day and age".
The Guardian's Jordan Hoffman praised Johnson for her role in the film as the clumsy, innocent, virgin Ana.
"Reminiscent of only her mother Melanie Griffith's best characteristics, Johnson's Ana squeezes believability out of one of the more silly romantic entanglements in recent popular culture," he said.
The Hollywood Reporter's Sheri Linden agreed the film was "by definition, a stronger proposition than the book".
But she was critical of the sex scenes, writing: "It's a slow build to the smutty bits, and one that's disappointingly devoid of tension."
Sara Stewart of the New York Post said the adaptation was rid of the "truly dreadful aspects of the book".
"Still, the film never pretends to be other than what it really is: soft-core porn for the ladies, diluted with an R rating," she added.
Time Out disagreed that the book had been improved, however, calling the film "a watered-down adaptation" which "fails to be even a fraction as titillating as the EL James books that inspired it. And yet, strangely, that's exactly why it works".
Screen Daily's Tim Grierson concluded: "Accept this genuinely sexy, somewhat silly, relatively timid romantic drama on its own escapist terms and you'll find sufficient pleasure."
The film opens in UK cinemas on 13 February.