Immigration Street to be shown as one-hour documentary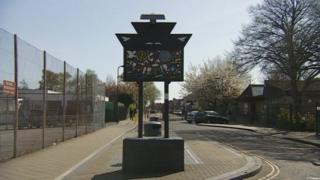 A controversial documentary on immigration that was filmed in Southampton has been reduced from six programmes to one.
Channel 4 has announced it will show Immigration Street as a one-hour documentary on Tuesday 24 February.
The station originally commissioned six episodes of the Benefits Street spin-off made by Love Productions.
A representative said crews had experienced "intimidation" while filming in the Derby Road area.
Protests, including one outside Channel 4's headquarters in London, were held in opposition to the programme, attracting media attention.
Derby Road residents raised concerns that the show would stigmatise the area.
Channel 4 said the opposition and intimidation the crew encountered are shown in the film.
'Great shame'
Deputy chief creative officer and head of factual Ralph Lee said: "In filming Immigration Street the strength of feeling around the issue became apparent not just with the many local people who wanted to tell their stories in the film, but also the impassioned response of those opposing it.
"These experiences are shown first-hand in what is a fascinating insight into the sometimes inflammatory nature of the immigration debate."
Executive producer Kieran Smith said: "Many people on Derby Road made the crew feel welcome and wanted to share their stories but there were local groups who, for their own reasons, were determined to halt production.
"It's a great shame as the footage we have shot shows Derby Road is a place where, on the whole, people of different nationalities, cultures and religions respect and get along with each other. This will be reflected in the film."
The programme is due to be followed in March by Immigration Street 1964, a history film made by Brinkworth Films about "Britain's most racist election campaign and its violent aftermath, which took one street in the West Midlands town of Smethwick to the brink of official racial segregation".