Dutch police make arrest over fake Van Gogh painting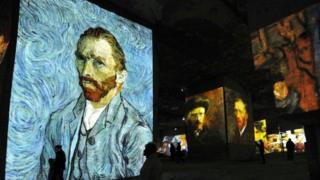 Dutch police have arrested a man suspected of trying to sell a fake Vincent Van Gogh painting.
The unidentified 56-year-old was allegedly trying to pass off a study of Van Gogh's The Harvest for 15 million euros (£10.7m).
The man was alleged to have been touting the study with forged documents claiming to be from the Van Gogh Museum authenticating the work.
Police said there had been interest from buyers worldwide.
The Harvest, which hangs in the Van Gogh Museum in Amsterdam, was painted in 1888 and depicts the wheatfields and the farmers of Arles. Van Gogh produced 10 oils and five drawings during a one-week period.
According to documents held at the museum, Van Gogh was especially proud of this work, writing to his brother, Theo, about his success.
"The last canvas absolutely kills all the rest; there's only a still life with coffee-pots and cups and plates in blue and yellow that can stand beside it," he wrote during the summer of 1888.
The record for a Van Gogh painting stands at $148.9m (£95m) for Portrait of Dr Gachet, which was sold in 1990.
The record price paid for a painting is Paul Gaugin's Nafea Faa Ipoipo (When Will You Marry), which was sold earlier this year for a reported $300m (£191m) in a private sale.