Kazuo Ishiguro archive heads to Texas library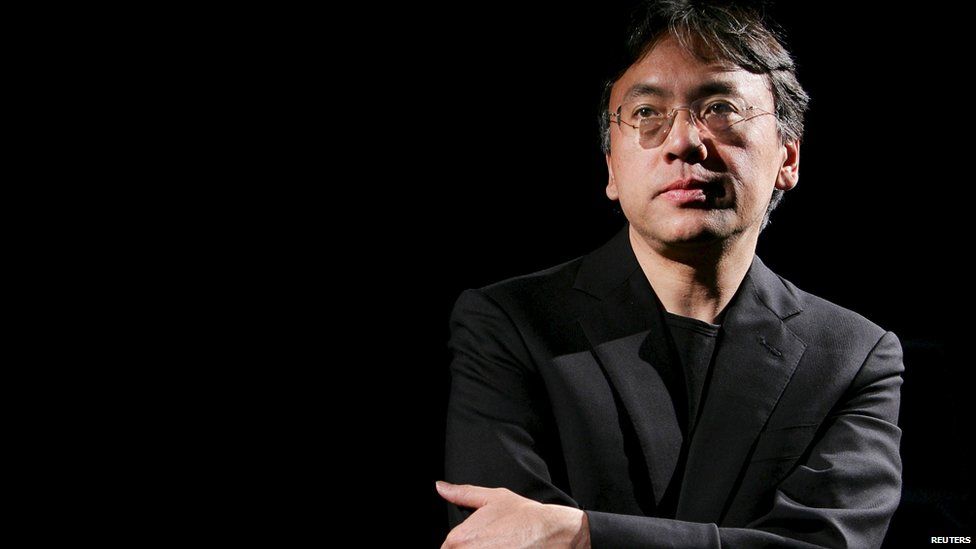 The archive of award-winning author Kazuo Ishiguro is heading to the US having been acquired by the University of Texas in Austin.
Ishiguro's fiction includes The Remains of the Day, which won him the Booker Prize in 1989 and his Whitbread-winning novel, An Artist of the Floating World.
The archive includes his seven published novels, two early unpublished works, and numerous drafts and notes.
The screenplay for 2005 film The White Countess is also in the collection.
"For many years," Ishiguro said, "I've been in the habit of keeping a large cardboard box under my desk into which I throw, more or less indiscriminately, all papers produced during my writing that I don't want to file neatly and take into the next stage of composition: earlier drafts of chapters, rejected pages, scraps of paper with scribbled thoughts, repeated attempts at the same paragraph, etc.
"I'd originally started this box-under-the-desk system not because I'd anticipated one day preparing an archive, but because I was nervous I'd throw out work I'd need later."
Ishiguro is well known for his slow and steady approach and his meticulous attention to detail.
He kept thousands of preparatory notes and drafts for each of his novels and the collection is filled with yellow sticky notes with the author's own annotations.
The archive also includes Ishiguro's first serious attempt at fiction, a pulp Western, and two original screenplays for Channel 4 , A Profile of Arthur J Mason and The Gourmet.
The works will be held by the The Harry Ransom Center, the university's humanities research library and museum.
The centre already includes the archives of other renowned authors including Julian Barnes, Penelope Fitzgerald, Doris Lessing, Penelope Lively and Ian McEwan.
"All archives are negotiations with the past, but rarely does one dramatise so fully the play of memory and its intimate ties to the novelist's art," said Ransom Center director Steve Enniss.
Related Internet Links
The BBC is not responsible for the content of external sites.