Charlie Sheen exes approach celebrity lawyer Gloria Allred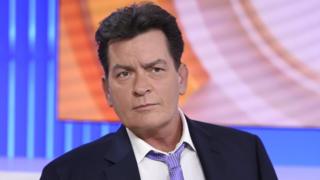 High-profile lawyer Gloria Allred says she has been contacted by exes of Charlie Sheen after he revealed he had HIV.
The star told a TV interview on Tuesday he was diagnosed four years ago.
Allred confirmed she had been "contacted by women with reference to Charlie Sheen and their rights. I have no comment on what will happen next."
In the TV interview Sheen said it was "impossible" that he would have passed HIV on to anyone else.
Sheen said he hoped the interview would put a stop to an "onslaught, this barrage of attacks and of sub-truths of very harmful and mercurial stories about threatening the health of so many others, which couldn't be further from the truth."
He said when he revealed his HIV status to friends "the truth became treason", leading to "blackmail and extortion and a circle of deceit".
Sheen said he had paid "enough to take it into the millions" to keep people from going public about his illness.
"I trusted them, they were in my inner circle and thought they could be helpful. My trust turned to their treason," he said, adding a prostitute took a picture of his medication and threatened to sell it to newspapers.
"I think I release myself from this prison today," he said.
Unprotected sex
Sheen admitted he had had unprotected sex since his diagnosis.
"But the two people I did that with were under the care of my doctor and were warned ahead of time."
He said he had told all his sexual partners of his diagnosis "no exception".
Since the interview a number of his exes have given TV interviews.
Allred is known for taking on high-profile cases connected to celebrities.
She is currently representing several women who claim they were either drugged or sexually assaulted by the comedian Bill Cosby.
And was involved in cases against OJ Simpson and Michael Jackson.
People with HIV may be prosecuted for intentionally or recklessly infecting another person.
In the US, 67 laws explicitly focused on people living with HIV had been enacted in 33 states by 2011. They cover not disclosing the virus to sexual partners - even if the transmission risk is minimal or nonexistent - donating HIV-infected organs and spitting HIV-infected bodily fluids.