Ringo Starr possessions fetch $9.2m at auction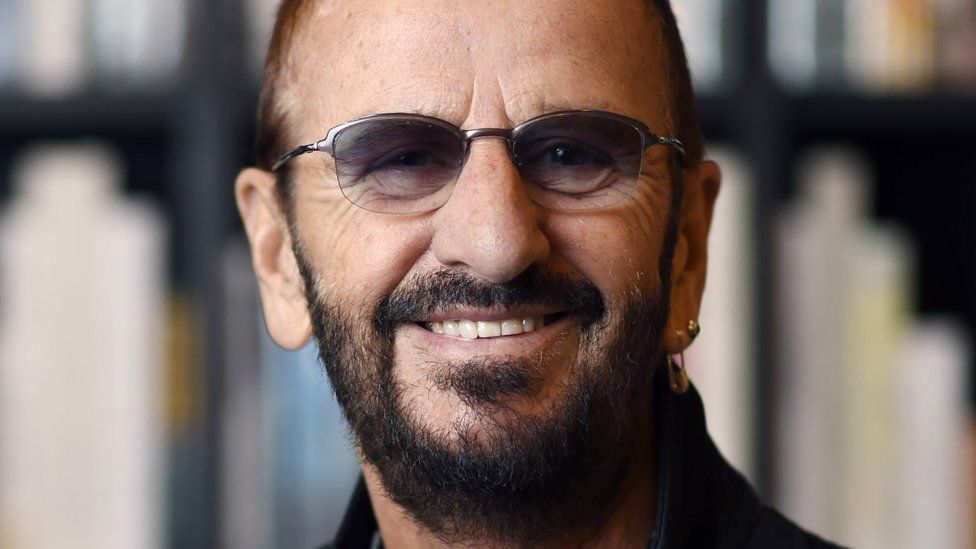 An auction of more than 1,300 clothes, instruments, pieces of jewellery and other items owned by Ringo Starr has raised a total of $9.2m (£6.1m).
A Rickenbacker guitar once owned by John Lennon made $910,000 (£600,000).
Starr's copy of The White Album, numbered 0000001, sold for $790,000 (£525,000) - which is thought to make it the most expensive record ever sold.
Starr's LP was the first mono copy of The White Album to be manufactured in the UK.
It was widely known that the band members kept the first four copies, but until recently it was assumed that Lennon had owned the first.
Sir Paul McCartney told his official biographer: "John got 0000001 because he shouted loudest. He said, 'Bagsy number one!'"
But Starr somehow got his hands on it. The 1968 LP was not quite in mint condition, with Starr telling Rolling Stone: "We used to play the vinyl in those days.
"We didn't think, 'We'll keep it for 50 years and it will be in pristine condition.' Whoever gets it, it will have my fingerprints on it." However the album has spent the last 35 years in a bank vault in London.
A portion of the proceeds from the auction will go to Starr and wife Barbara Bach's charity The Lotus Foundation, which says it aims to advance "social welfare" in a wide range of areas including substance abuse, cancer, cerebral palsy, domestic abuse and animal protection.
"Some of the stuff, it's a real surprise that we still had it because it's been in storage for so long," he said, according to Rolling Stone. "I don't mind getting rid of a lot of stuff and it goes to good use. That's the deal."
Ringo Starr auction - the star lots:
$2,110,000 - Ludwig Drum kit, used on hits including Can't Buy Me Love and I Want to Hold Your Hand
$910,000 - John Lennon's 1964 Rickenbacker guitar, which he gave to Starr in 1968
$790,000 - The White Album, numbered 0000001
$179,200 - George Harrison's 1962 Gretsch Tennessean guitar, given to Starr by Harrison's family after the Concert for George concert following Harrison's death
$179,200 - An 18 carat yellow gold Moonphase watch by Patek Philippe
$125,000 - The back panel from John Lennon's psychedelic caravan, featuring the Sgt Peppers Lonely Hearts Club Band logo
$115,200 - Ludwig silver sparkle drum kit used in the 1967 Hello, Goodbye video
$106,250 - A gold ring with rectangular sapphire that Starr says he wore during every show he ever played with the Beatles
$100,000 - A gold and onyx ring, which was also worn for every single Beatles show
Related Internet Links
The BBC is not responsible for the content of external sites.