JK Rowling releases first of US Magic series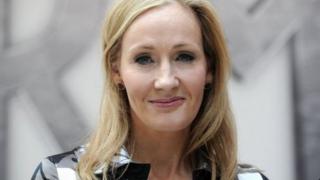 JK Rowling has released the first of a four-part series, collectively called Magic in North America, on the Pottermore website on Tuesday.
The series will cover magic-related topics such as the Salem witch trials and native American legends.
The first instalment, The History of Magic in North America, was introduced on Pottermore on Monday.
The series is a prelude to the release of the Potter film spin-off Fantastic Beasts and Where to Find Them.
The first of four instalments looks at the 14th to 17th Centuries, and begins by explaining wizards knew about America long before Muggles did - and also that Americans have their own term for Muggles.
Rowling goes on to describe the Native American magical community. Another piece of writing released on Wednesday.
Other topics to be covered in Rowling's series will include Ilvermorny, Rowling's name for the North American wizarding school, and The Magical Congress Of The United States of America, her US equivalent of the Ministry of Magic.
The Fantastic Beasts film will be in cinemas in November and star Eddie Redmayne as "magizoologist" Newt Scamander, who writes a Hogwarts School textbook about the weird and wonderful fictional creatures he encounters.
Rowling has written the screenplay for the film, which is based on a Harry Potter spin-off book she published in 2001.
And the author is now releasing Magic in North America, in order to provide context and back story to the film.