Janet Jackson postpones all UK dates and European tour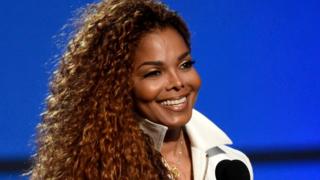 Pop star Janet Jackson has postponed her entire UK tour, just three weeks before it was due to begin.
The singer was due to bring her Unbreakable show to London, Manchester, Birmingham and Glasgow, but the gigs have now been called off.
"It is not possible to confirm new dates at the present time so we are refunding all ticket holders," an email from Ticketmaster told fans.
Further dates in Ireland, Germany and France have also been postponed.
Jackson, who returned to the top of the Billboard charts last year with her eleventh album, Unbreakable, has yet to issue a statement on the cancellation.
She had been in Europe since mid-February preparing for the shows and attending Paris Fashion Week.
On 13 February, she posted a video from London, telling fans: "I am so excited. We cannot wait to perform for you."
The star had been due to resume her tour in Birmingham on 30 March, having previously postponed 29 US dates after being advised to have surgery.
She later denied rumours that she had been diagnosed with cancer.
"I'm recovering. My doctors have approved my concerts as scheduled in Europe, and as I promised, the postponed shows will be rescheduled," she wrote in a statement. "Thank you for your prayers and love."
The postponed US dates were eventually rescheduled for July and August, giving British fans hope they will still get to see the star perform.
Although many were upset by the postponement, fans on Twitter also reacted with concern.
"Upsetting, but more importantly, I hope she's alright," wrote Alan Lynch on Twitter. "One of my all time favourite artists."
"I'm not mad about the UK tour - just hope you're well," added a user called Bu.
"We know that you are all feeling devastated at this time," wrote fan network Janet Jackson UK. "Let's pray Janet is ok."