Don't panic: Happy Towel Day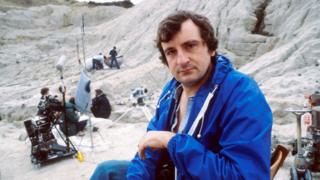 Towel Day is celebrated every year on 25 May as a tribute to Douglas Adams, author of The Hitchhiker's Guide to the Galaxy.
Fans of Adams have commemorated his life and work by carrying towels with them every year.
Why a towel? Towels featured in chapter three of the The Hitchhiker's Guide to the Galaxy.
In the book, there's an electronic travel guide which offers a piece of advice for would-be hitchhikers. It says that a towel is the "most massively useful thing an interstellar hitchhiker can have", providing warmth and warding off the galaxy's "noxious fumes".
The commemorative day was first held in 2001, two weeks after Adams' death.
The hashtag #TowelDay is trending on Twitter with fans from around the world tweeting references from Adams' book and showing off their towels.
The actor Stephen Mangan has led the online tributes by tweeting a Hitchhiker's quote.
Even astronaut Tim Peake has joined in the fun.
Dr Adam Rutherford, the host of BBC Radio 4's Inside Science, is another fan of Adams' books.
Someone at Manchester City Football Club is a fan of The Hitchhiker's Guide to the Galaxy series.
Don't forget your towel