Snooker player Steve Davis to DJ at Glastonbury festival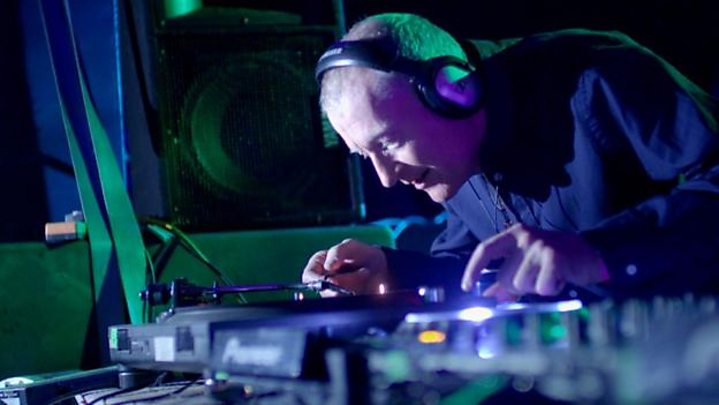 Snooker player Steve Davis is to play a DJ set at this year's Glastonbury.
Davis, who also presents a show on a radio station in Essex, will perform in the Stonebridge Bar.
Speaking to the BBC, he said: "There's novelty value of some boring snooker player suddenly playing electronic music."
In the 1980s, Davis won the World Championship six times and was ranked world number one for seven consecutive seasons.
Davis added: "I've got my wellies ready and we're going to go down there and bring our records."
It has not yet been confirmed which day of the festival Davis will appear on.
Asked about the genre of music he will be playing, Davis said: "It's not necessarily techno. We're playing some stuff that's electronic and some that will appeal that people who are into IDM [intelligent dance music]."
"Stuff that's a bit more complicated and a little bit more leftfield than 'doof, doof, doof'."
"It's more about trying to introduce some artists that you may not know exist, who are in a like-minded vein. On the radio show, we get a good soundboard for what might go down well.
"Obviously, when you've got to have your foot tapping, you're limited to what you can play. You can't put any stroky beard stuff out there."
'Cult following'
Davis started playing dance music on his local commercial radio station, but has since moved on to live sets.
"It's quite strange. I've been doing a radio show in Brentwood, and I've joined forces with a musician, Kavus Torabi, who's been in a few bands over the years," he said.
"We've got quite a mini following online, it's a little bit culty."
His unexpected hobby was the subject of a short documentary, Steve Davis: Superstar DJ, on the BBC iPlayer earlier this year. Towards the end, he said it was his "dream" to play Glastonbury.
This year's festival begins on 22 June on Worthy Farm, Somerset.