Judi Dench gets first tattoo for her 81st birthday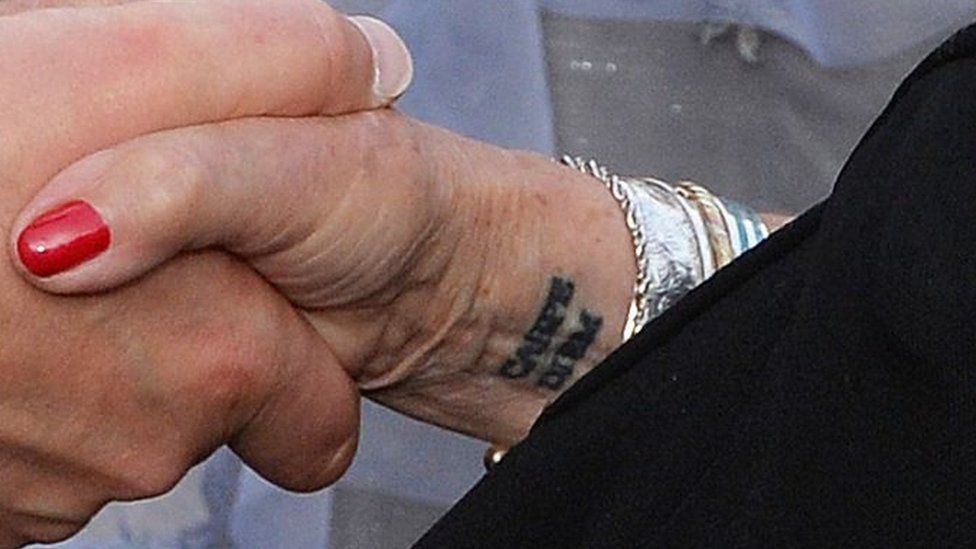 Dame Judi Dench has got her first tattoo for her 81st birthday.
The tattoo was a present from her daughter the actress Finty Williams.
She has 'carpe diem', which means 'seize the day' in Latin, in capital letters on her wrist.
"That's my motto: 'Seize the day.' Finty gave it to me for my 81st birthday - she's wonderful with surprises," she told Surrey Life magazine.
"Good, isn't it? Mind you, the company of A Winter's Tale, which I was doing at the time, used to say that it said fish of the day." she said.
The tattoo could be seen on her wrist at a James Bond gala evening to celebrate the 60th anniversary of The Duke of Edinburgh's Award earlier this month.
Previously Dame Judi had said she was tempted to get a tattoo to mark her 80th birthday.
"There's an Indian symbol that I like, which supposedly represents life and love and everything.
"One of the cameramen who worked on The Second Best Exotic Marigold Hotel told me what it meant, but I'm a bit nervous in case I'm being set up… It might be unbelievably rude!"
She has also joked in the past that she had got a tattoo of the movie producer Harvey Weinstein on her bottom.
"I once said to him, 'I have your named tattooed on my bum.' He laughed and was, well, quite embarrassed, actually. It's quite difficult to embarrass Harvey, but I did!"
And she went a step further with her joke when she went to lunch with him.
"Beforehand, I got my makeup lady to actually write Harvey's name [on my body]. Then I brought it up at lunch and said, 'You know, I do have it on my bum' - and then I actually got up and showed him! I've never seen a man more embarrassed and I've never let him forget it."