The Girl on the Train writer Paula Hawkins joins world's top-earning authors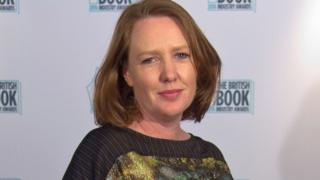 British author Paula Hawkins, whose novel The Girl on the Train has become a major hit, has joined the list of the world's biggest-earning authors.
The London writer was the only new entry on the Forbes magazine list.
She earned $10m (£7.5m) in the year from June 2015 thanks to global sales of 11 million and a film deal for The Girl on the Train, according to Forbes.
That put her in ninth place. The top spot went to James Patterson for the third year running, with $95m (£71m).
Diary of a Wimpy Kid author Jeff Kinney was second, earning $19.5m (£14.7m), closely followed by Harry Potter creator JK Rowling on $19m (£14.3m).
Forbes magazine's highest-paid authors 2016:
1. James Patterson - $95m
2. Jeff Kinney - $19.5m
3. JK Rowling - $19m
4. John Grisham - $18m
5=. Stephen King - $15m
5=. Danielle Steel - $15m
5=. Nora Roberts - $15m
8. EL James - $14m
9=. Paula Hawkins - $10m
9=. Veronica Roth - $10m
9=. John Green - $10m