Naughty Boy to produce new George Michael songs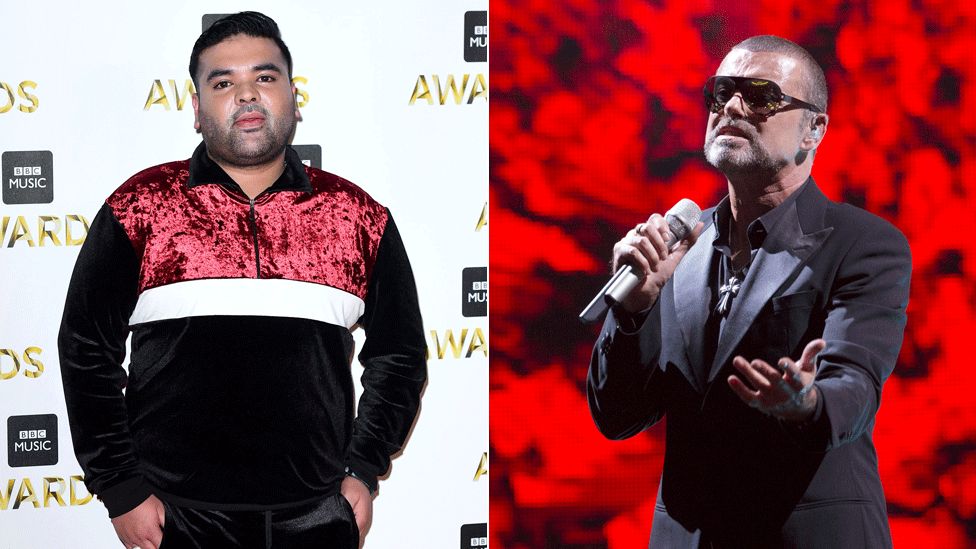 Producer and songwriter Naughty Boy is working with George Michael on the star's new album.
Naughty Boy, who has scored hits with Beyonce and Emile Sande, revealed the news at the BBC Music Awards on Monday.
"I can't wait. I don't know what to expect. And, to be honest, he's more mysterious than anyone else so I'm actually excited."
The songwriter, whose real name is Shahid Khan, said Michael got in touch after he mentioned him in an interview.
"I reached out and then he got back," he said.
"He's got an album coming out next year, and he's going to be doing something for my album as well."
Although the duo have yet to make it into the studio, Khan said the project was "the most interesting collaboration" he'd done.
"It's easier to do what's relevant," he said, referring to his work with current chart stars, "but someone like George is timeless.
"'Naughty Boy featuring George Michael' - it just sounds right".
The producer also revealed he had been working with Mike Posner, DNCE, Emleli Sande and Dua Lipa for his latest album.
His current single features Kyla, a British singer who had given up on the music industry, before Drake sampled her underground hit Do You Mind on his hit single One Dance - which spent 15 weeks at number one this summer.
The singer told the BBC she had been given "just four days notice" before Drake's single hit the airwaves. She has since signed a new deal with Virgin Records.
Naughty Boy and Beyonce were nominated for best song for Runnin' at the BBC Music Awards but were beaten by Adele's Hello.
Related Internet Links
The BBC is not responsible for the content of external sites.