SM:TV Live reunion: Cat Deeley says one-off 'great idea'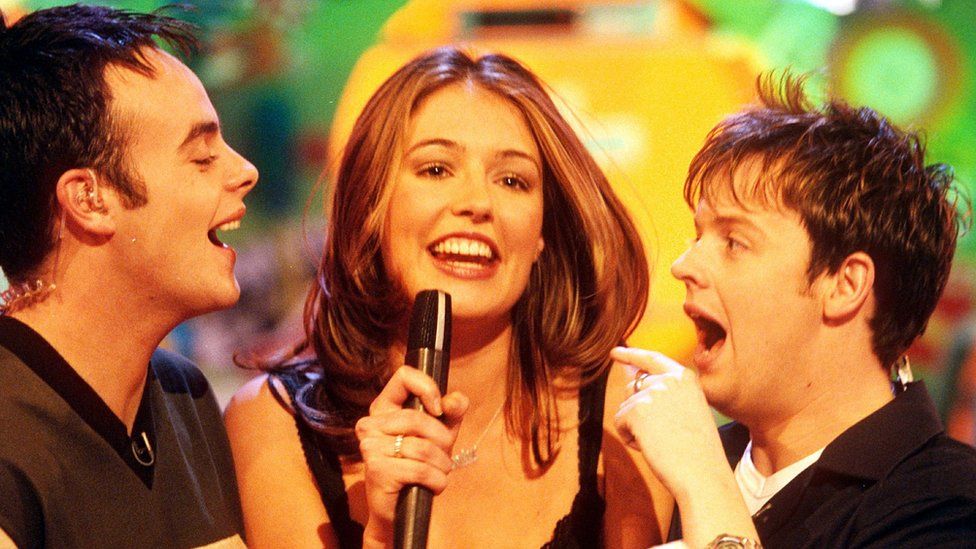 A one-off reunion of hit kids' morning show SM:TV Live is looking more likely after presenter Cat Deeley said it would be a "great idea."
The show, which ran from 1998 to 2003, launched the presenting careers of Geordie duo Ant and Dec.
The pair floated the idea of making a 20th anniversary special, but said they might need to beg Deeley to return because "she's a big star" in America.
But Deeley said she was keen to "recreate the magic".
On ITV's This Morning on Friday, Declan Donnelly said: "We are talking about maybe doing something if we can get Cat back from America.
"She's a big star out in America now so she might come back if we beg."
Deeley has presented the US TV show So You Think You Can Dance since 2006.
Speaking to the Press Association, she said she had not been "cordially invited" to the reunion, but admitted she had spoken to Ant and Dec about a reunion.
She added: "I think it would be a great idea. It's been 20 years.
"I think it's about time, isn't it, for all those with a mis-spent youth?
"It would be great and really fun. If we can all get back together at the same time, at the same place, let's recreate the magic."