Call the Midwife praised for FGM storyline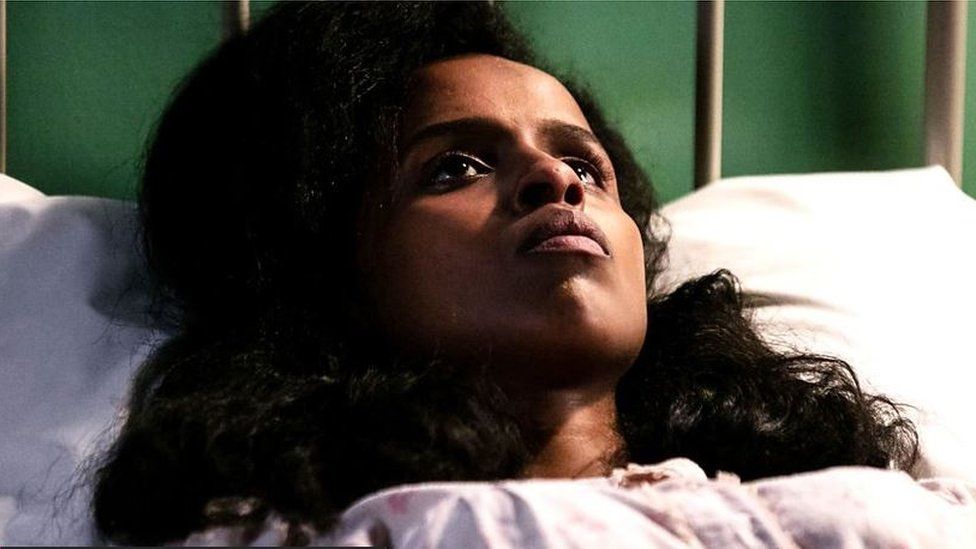 Call the Midwife has been praised by viewers for tacking female genital mutilation (FGM) in its latest episode.
The episode featured a pregnant Somali woman who had undergone the procedure as a child, leading her to go through a traumatic delivery.
Viewers called the programme's makers "brave" and praised the show for its "sensitive" portrayal of the subject.
More than 8.5 million tuned in to watch the episode, giving the 1960s-set drama 36% of the audience share.
"Maybe this despicable practice will be confined to history with coverage like this," the author Jan Harvey tweeted. "Well done @BBCOne brave."
Another viewer tweeted: "Seriously impressed with @BBCOne for raising the issue of #FGM."
Anti-FGM campaigner Nimco Ali, who runs the charity Daughters of Eve, was a consultant on the show.
She worked closely with the programme makers and travelled to Somaliland, where the character of Nadifa is from, to meet doctors dealing with FGM.
Writer Caitlin Moran called the episode "important TV", while Sarah Doran wrote in the Radio Times: "It's high time naysayers acknowledged #CallTheMidwife is one of UK TV's most powerful dramas."
Earlier this month Charlene James received a Critics' Circle Theatre Award for Cuttin' It, a drama about female genital mutilation that toured the UK last year.