Adele stops gig because of fan's cardiac arrest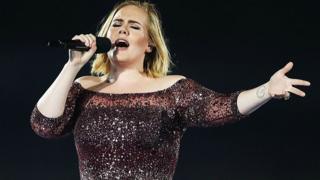 Adele forced to stall a Sydney gig, a new mixtape from Drake and Ed Sheeran to go from chart slayer to Wildling slayer? Fellow comeback kid Lorde in a spoof Saturday Night Live feminism sketch and Notorious B.I.G honoured by the Brooklyn Nets. Also Tom Meighan of Kasabian opens up about his mental health battles last year.
Read more by TAPPING HERE.