Guess Who to host Las Vegas residency?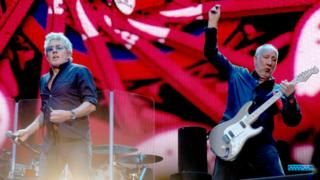 Legendary 60s rock 'n' rollers The Who announce a Vegas residency, Frank Ocean has the hottest record and details of New Order's new live album. Also Sister Sledge vow to continue and super-streamer Chance the Rapper talks about anxiety and the possibility of actually selling some records. Plus news of the first ever weather-triggered song release.
Read more by TAPPING HERE.