Katy Perry 'prayed the gay away'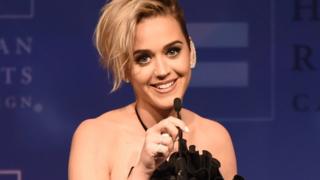 Tributes continue to flood in for Chuck Berry, one of rock and roll's founding fathers, who has died at the age of 90. Katy Perry is recognised for her advocacy of equal rights, Father John Misty shares some 'generic' new songs plus Zayn Malik shares more about his battle with anxiety.
Read more by TAPPING HERE.