Rupert Grint 'done with' Ed Sheeran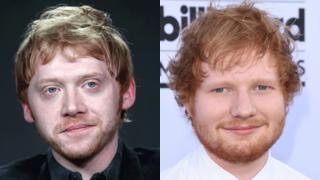 Sir Paul McCartney has shared his thoughts on Chuck Berry and working with Ringo Starr again in an exclusive interview with 6 Music. Rappers Run the Jewels confirm their appearance at Glastonbury and Bob Dylan shares his thoughts on Amy Winehouse plus Rupert Grint confirms the truth about Ed Sheeran.
Read more by TAPPING HERE.