BBC radio broadcaster Brian Matthew 'critically ill but alive'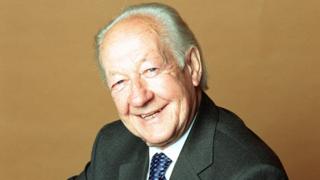 BBC Radio 2 broadcaster Brian Matthew is critically ill, the station has clarified after initially announcing his death.
The BBC had originally been informed by a member of Matthew's family that he had died.
A spokesman for the corporation said: "We were informed by close family and friends that Brian had passed away in the night.
"They have since been in contact to say that he remains critically ill."
The statement added: "We will update with more information when we have it. Our thoughts remain with his family at this very difficult time."
Matthew presented his last full show last November, returning in February for a final compilation programme.
He had presented Sounds of the 60s since April 1990.