Bono 'tried to copy Joe Cocker'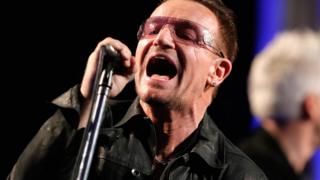 Bono has admitted his vocals on the songs Red Hill Mining Town - which is being re-released for Record Store Day this weekend - were modelled on the late soul singer Joe Cocker.
The release marks the 30th anniversary of U2's seminal album The Joshua Tree - which the Irish band are touring across Europe and the US.
Read more in Music News LIVE.