The Rolling Stones to hit the road again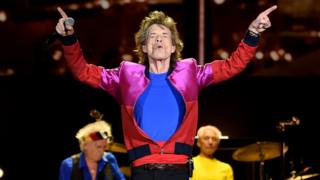 The Rolling Stones announce a new tour plus Eurovision gets going in the Ukraine, while a couple are arrested on suspicion of impersonating Adele's managers to get concert tickets. Also Kasabian are on track to knock Ed Sheeran off the top of the album chart.
Read more by TAPPING HERE.