Sneak peak inside new Pink Floyd exhibition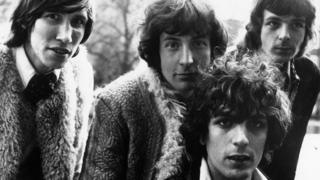 Pink Floyd's music and art celebrated in Their Mortal Remains exhibition. Plus DJs from across the world pay tribute to Italian DJ Robert Miles, who has died aged 47, Paul Weller share his thoughts on Eurovision and James Bond and Oscar-winning British filmmaker Steve McQueen is to direct a new documentary about Tupac Shakur.
Read more by TAPPING HERE.