Miley Cyrus will 'never live down' naked video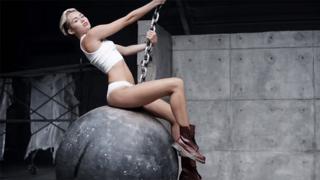 Blurred Lines singer Robin Thicke is reported to be taking his stepmother to court over his late father's estate, footage of Panic! at the Disco singer Brendon Urie in costume for King Boots musical, Royal Blood share a new video and is Elvis Presley's popularity finally on the wane?
Read more by TAPPING HERE.