Ariana Grande's One Love Manchester concert tickets sell out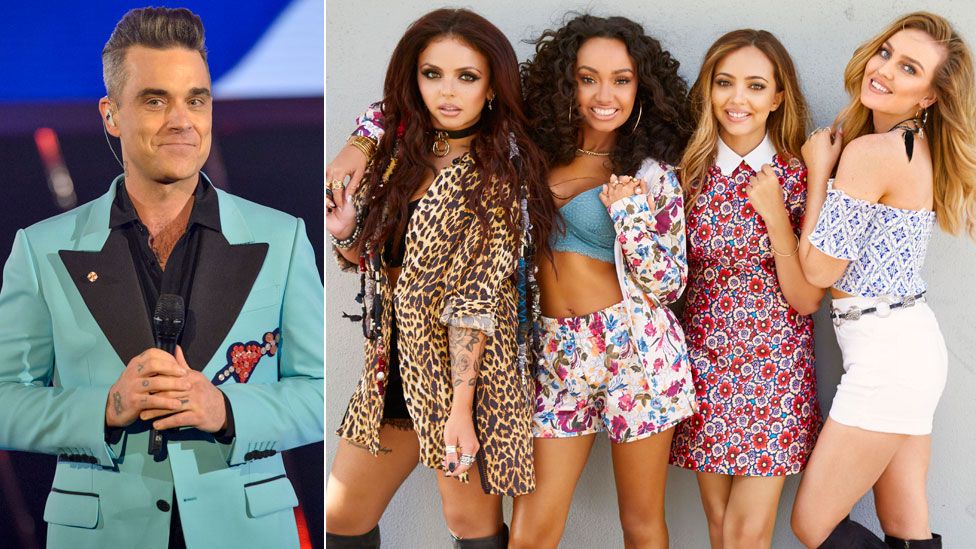 Tickets for the Manchester benefit concert have sold out within 20 minutes of going on general sale.
But some have been reserved for fans who attended Ariana Grande's show at Manchester Arena, who had been promised free tickets to One Love Manchester.
Fans eligible for the complimentary tickets had until 14:00 BST on Thursday to register for them.
Robbie Williams and Little Mix have been added to the line-up for the concert at Emirates Old Trafford.
They join Take That, Niall Horan, Katy Perry, Miley Cyrus and Justin Bieber, with Grande also returning to the city for the show.
One Love Manchester takes place on Sunday, with proceeds going to the Red Cross's Manchester Emergency Fund.
The event will come less than two weeks after 22 people died and 116 were injured in a suicide bombing after Grande's concert at the city's arena.
Ticketmaster said its website experienced "remarkable demand" when tickets went on sale at 10:00 BST on Thursday.
The company also said it was aware of some fans who were at the original show who had not yet been able to claim their places for this Sunday's event, and extended the registration period until Thursday afternoon.
Ticketmaster said: "We would like to reassure any fans who were at the show that they will receive a free ticket."
Ticket buyers who were at the concert at Manchester Arena on 22 May were asked to provide their original booking details in order to register.
In a statement, Ticketmaster said: "We understand that there are a number of fans who didn't receive an email this morning with regards to free tickets for One Love Manchester.
"We worked through the night and verified thousands of original bookings although there were some we could not verify.
"We want to give all fans who were at the show, regardless of where they bought their tickets, every opportunity to register for One Love Manchester."
Some tickets for the benefit concert have appeared on eBay - but the company has told the BBC it is attempting to remove listings as soon as they appear.
Ticketmaster UK said it was "cancelling tickets of those who are reselling wherever possible".
Some concertgoers who bought their tickets for Grande's original show from secondary ticketing sites had initially been told they would not be eligible for free tickets to Sunday's concert.
But those websites are now making efforts to ensure that tickets are offered to the people who actually went to the original gig, rather than those who first purchased the tickets.
Sunday's concert, to be held at the Emirates Old Trafford cricket ground, will be broadcast on BBC One and is expected to raise more than £2m for the Red Cross fund.
The Black Eyed Peas, Coldplay, Usher and Pharrell are also going to perform.
Fans have been asked not to bring bags to avoid delays going through security.
ITV has made schedule changes to avoid the final of Britain's Got Talent clashing with the benefit gig.