Children's laureate Lauren Child: What will she have to do?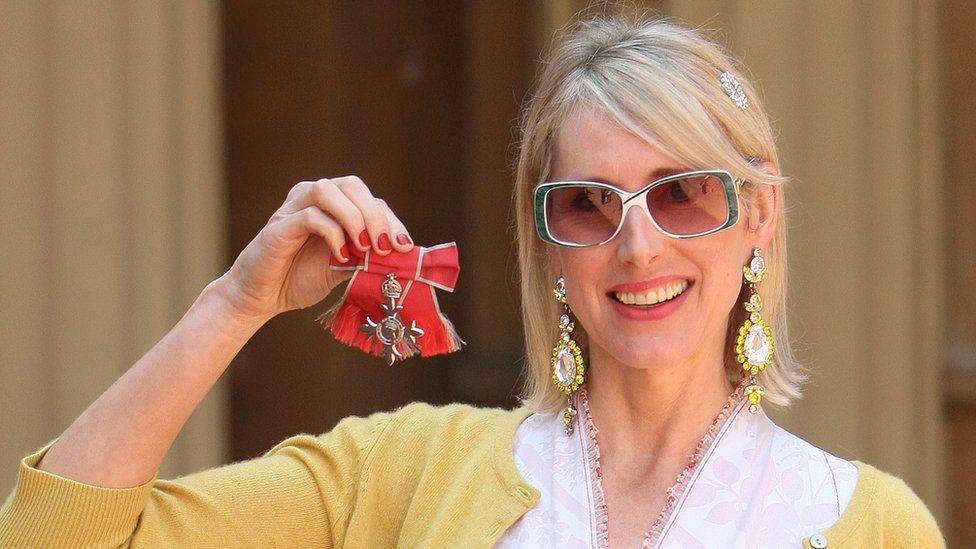 Charlie and Lola creator Lauren Child has been named as the new children's laureate, taking over from Goth Girl author Chris Riddell.
But how is the post appointed?
The children's laureate - always a well-known writer or illustrator of children's books - is chosen by a panel of judges from the book world. It comes with a bursary of £15,000, not to mention a shiny, silver medal.
So what do they actually do?
The role has a pretty loose job description - the laureate has to "promote and encourage children's interest in books, reading and writing".
Who are the previous children's laureates?
Quentin Blake (1999-2001)
Anne Fine (2001-2003)
Michael Morpurgo (2003-2005)
Jacqueline Wilson (2005-2007)
Michael Rosen (2007-2009)
Anthony Browne (2009-2011)
Julia Donaldson (2011-2013)
Malorie Blackman (2013-2015)
And what kind of things have they done in the role?
Chris Riddell has spent much of his two years defending school libraries and librarians, and promoting the art of illustration at live events. In his final speech before he passes on the baton, he said the lack of investment in school libraries is a "blight on the intellectual development and creative future of all our children", as well as highlighting the issues faced by child refugees in the UK.
Quentin Blake, the first children's laureate and best-known for his collaborations with Roald Dahl, produced a book called A Sailing Boat in the Sky in collaboration with 1800 French-speaking schoolchildren.
Related Internet Links
The BBC is not responsible for the content of external sites.