Ariana Grande thanks fans for 'wiping my tears away'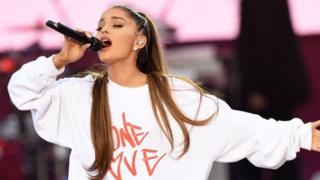 Ariana Grande has sent a heartfelt message to fans as she completes her European tour. Plus Jay Z has announced a new album, which he'll be releasing while changing twins' nappies; and the build-up has begun for Glastonbury as Radiohead prepare to return on the 20th anniversary of their glorious mudbath.
Read more by TAPPING HERE.