Stormzy praised for heartfelt Grenfell Tower tribute verse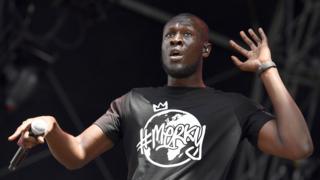 Stormzy, Robbie Williams, Liam Payne and more appear on the new charity single cover of Bridge Over Troubled Water for victims of the Grenfell Tower fire and Glastonbury Festival opens its gates to hordes of festival-goers. Plus Dave Grohl on how Glasto headliners Foo Fighters' new album sounds like "Motorhead doing Sgt Pepper" and much much more.
Read more by TAPPING HERE.