Were Radiohead 'dirge-like' at Glasto?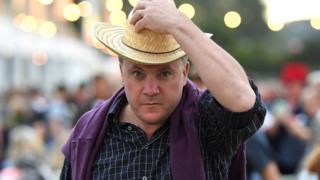 Following their 20th anniversary headline slot at Glastonbury, Radiohead's re-release of OK Computer tops the midweek chart, though one former Strictly contestant might not be queuing up for his copy, plus new rules on streaming could mean an end to one artist dominating the top ten, a new video from Calvin Harris and Pharrell and Geri Halliwell performs her George Michael tribute on The One Show.
Read more by TAPPING HERE.