Adele: I don't know if I'll ever tour again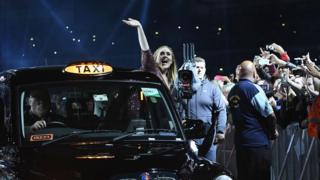 It's the beginning of the end of Adele's world tour at Wembley Stadium in London and the start of the Manchester International Festival, where New Order have a special surprise for fans. Plus actress Ellen Page shares a surreal Britney Spears cover and drawings made by Kurt Cobain are to be displayed at an exhibition.
Read more by TAPPING HERE.