Annie Lennox: "I think I'm in with a chance ??!!"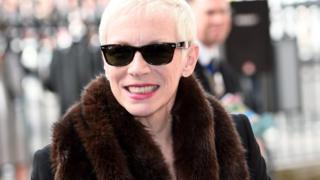 New Music from the likes of TLC, Calvin Harris and Arcade Fire, DJs and producers get together in Ibiza to talk about gender imbalance in the club scene, Plan B talks about his future plans, plus Annie Lennox shares an hilarious offer from an LA radio station offering her a big break.
Read more by TAPPING HERE.