'Chilling with my boy Liam Gallagher'...are you sure Sir Mo?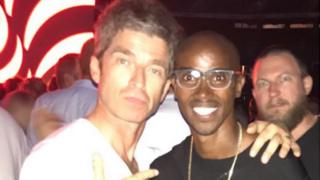 Thom Yorke writes a response to critics calling for Radiohead to cancel a gig in Tel Aviv, Sir Mo Farah has trouble separating the Gallagher brothers, a US broadcaster wants to use Michael Jackson music for its next animated project plus new videos from Major Lazer and Jennifer Lopez.
Read more by TAPPING HERE.